Hands down, one of Matt and my favorite places located outside of New York City in Long Island. About a two hour train ride or drive, Greenport is still one of the lesser known towns that has so much to offer and keeps drawing us back year after year. Enough so, that Matt and I are heavily invested in possibly finding a fixer upper to buy as a summer home one day. Tons of restaurants, wineries, shops, small beaches and so much more. Hadley and Logan both approve of this little getaway as there is so much for the both of them to explore there.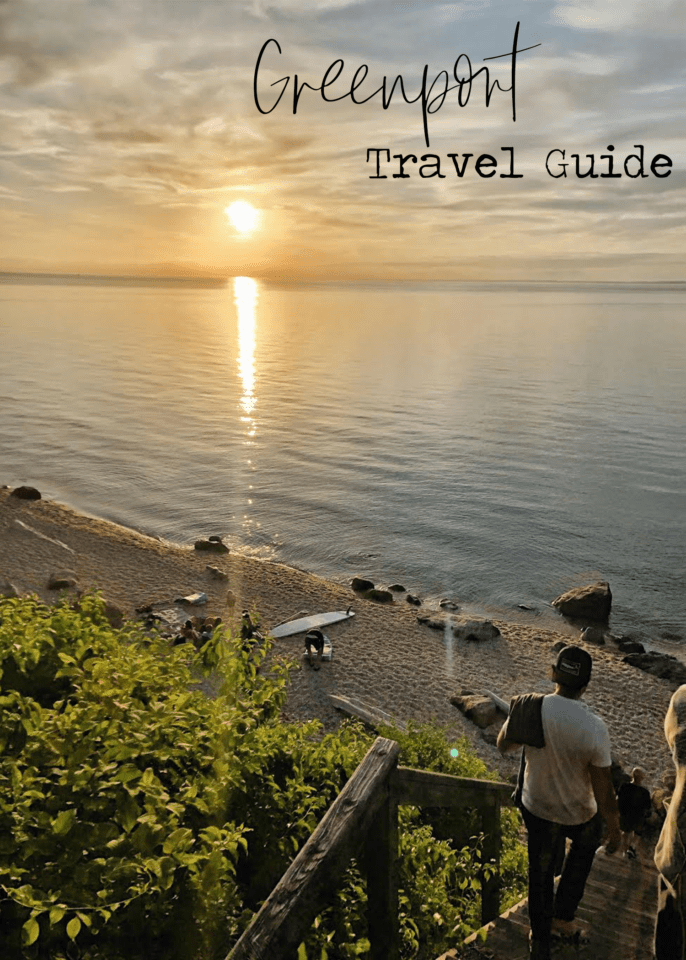 I will link up my original blog post from after our first visit here a few years back, and have added so many things to this one below! Hopefully between the two you have a packed itinerary for any visit.
Where to stay:
We have been to Greenport a handful of times now, but this last trip with Logan we found it easiest to rent an AirBNB right in town. It was walkable to everywhere and had a small backyard which was ideal for Logan and Hadley. Total personal preference, but AirBNB's work the best for cooking Logan's meals, allowing him to nap and giving us a place to hang out, as well as putting him to bed for the night and still enjoying ourselves cooking dinner, relaxing, sitting on the porch, etc. Much easier than all being in one hotel room.
If you aren't wanting the AirBNB route, we have previously stayed at the Sound View and absolutely loved it! The only drawback is you can't walk into town, but it is a short bike ride (they have bikes) or drive (they have a shuttle service as well). Another great option is American Beech, nestled right in the heart of Main Street. This would be my pick if wanting to really explore and not be tied down and relying on a bike or car.
What to do:
Lavender by the bay – Unfortunately this lavender field is currently closed due to Covid-19, but you could still drive in and take a peek! Their little store is open outdoors is you wanted to pick up something as well. When they do open back up officially, you are able to walk throughout the lavender fields which is fun.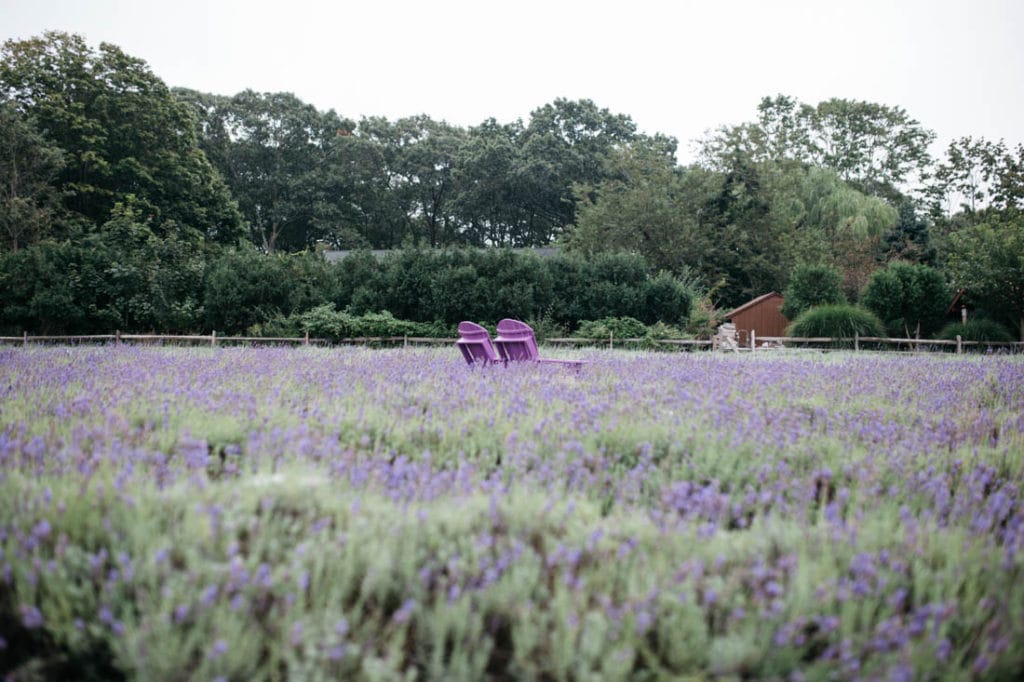 Wineries – There are SO many wineries in Greenport to check out, but a few of our favorites include:
67 Steps Beach – Going here for sunset is a must! Honestly at any time of the day it is beautiful. Not too crowded (it is a rock beach so not many people lay out/etc., boats going in and out and the steps from the top looking down to the water are breathtaking.
Check out surrounding towns – There are so many adorable towns 10 – 20 minutes outside of Greenport. Since it wasn't our first time to Greenport, we dedicated a bunch of time checking out towns, shops and restaurants in towns nearby. A few suggestions (restaurants listed in below section) would be spending time in Southold: White Flower Farmhouse (adorable shop "all you need is love" mural), ice cream at the Country Corner Cafe, farm stands lining the roads, drive to the end of the island (about 20 minute drive form the heart of Greenport; google "Orient Point Ferry" and walk around the beach). These are just a few suggestions!
Day trip to Shelter Island – You can hop a ferry right in town! I'd suggest renting bikes and bringing them over to bike around the island. Here is a blog post dedicated to our stay on Shelter Island last summer.
Walk around and look at all the adorable homes – We would go on daily walks a few times a day with Hadley and Logan. There are a bunch of adorable side streets and a lot along the water. Logan had a blast looking at all the boats and I was content snapping away at every cute house we passed.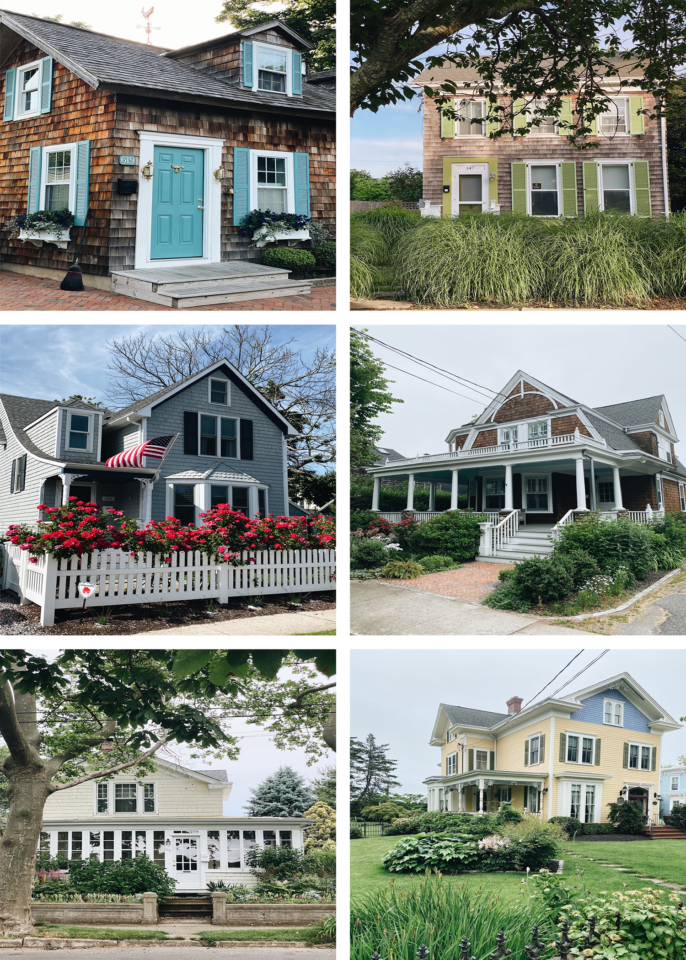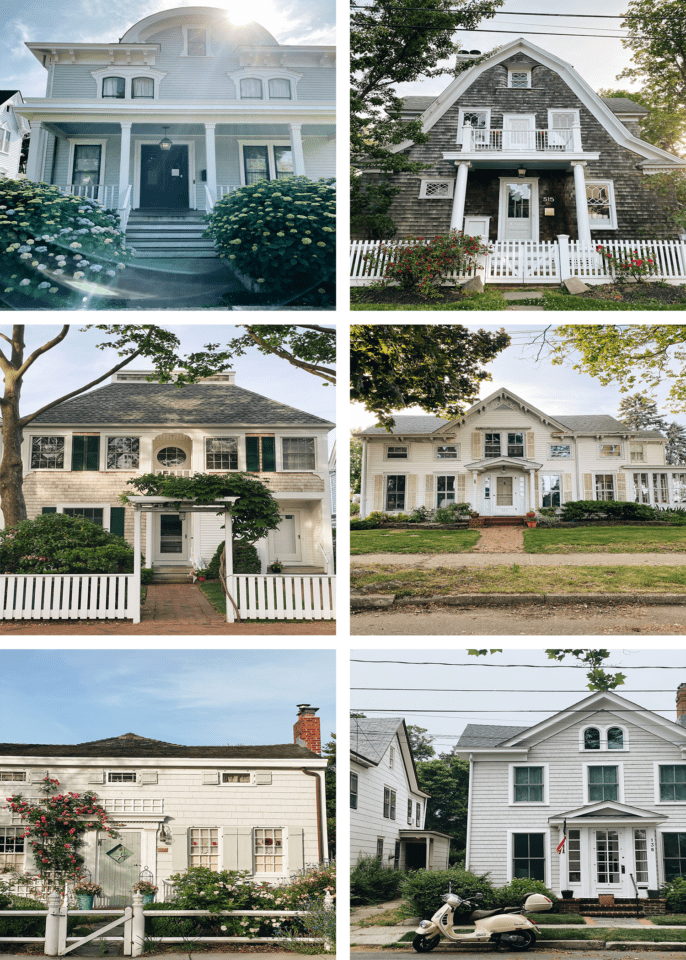 Where to drink + dine:
Southold Fish Market – This place is AMAZING. You can order seafood to take without and cook at home, or dine in here where you just order at the counter and they have a bunch of picnic tables outside to sit and eat. Everything was so fresh and this is a new favorite find.
Little Creek Oyster Farm – Best outdoor spot near the water to grab oysters and a beer! We brought one of Logan's bigger dump trucks and he was very entertained putting the tiny rocks in his truck and dumping them out. Win/win for all!
PORT Waterfront Bar + Grill – Great waterfront spot with live music, delicious drinks and yummy food! They also have a sister restaurant on Shelter Island that we enjoyed.
Goldberg's – THE BEST BAGELS EVERS!! We walked here every moring for bagels and coffee. The cream cheese is homemade and honestly everything on their menu looked amazing. My go-to order was a toasted everything bagel with their cucumber dill cream cheese…to die for!
1943 Pizza Bar – One of our go-to moves is to grab a drink outside at American Beech (you can also dine here) and order wood oven pizza from 1943 (all located in the same area). Some of the best pizza we have ever had and that is coming from a NYC gal! They also own a cute speakeasy around the corner called Brix + Rye!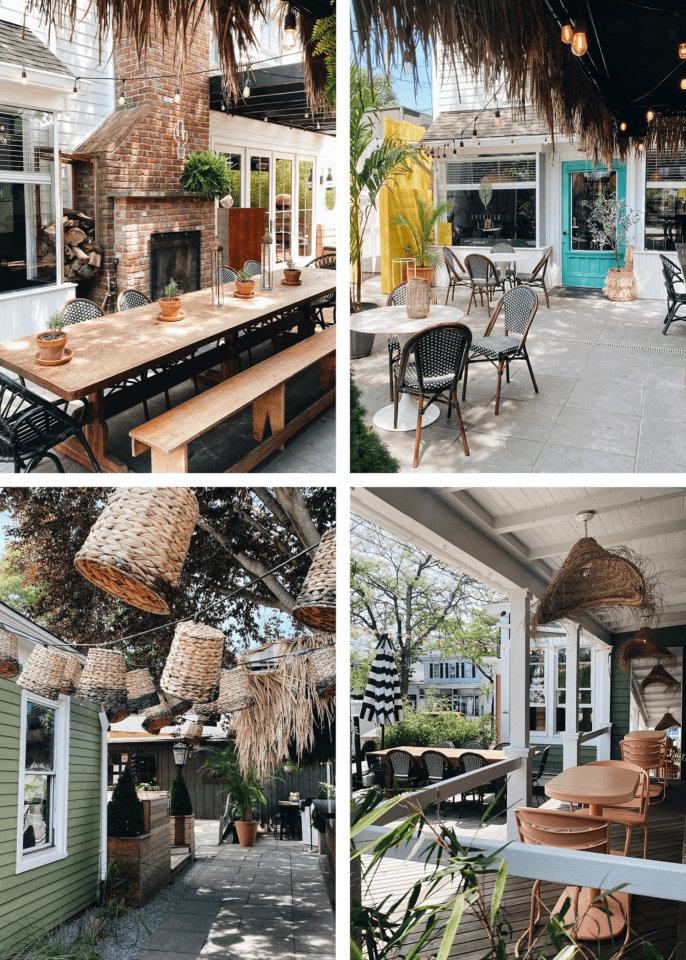 A few other favorites:
Claudio's Waterfront // A Lure (In Southold, on the water) // Bruce + Son (best brunch) // The Frisky Oyster // First + South // Green Hill Kitchen (the best BBQ)